Thames Valley division X match played at the Willoughby Arms, Kingston on 2 October 2023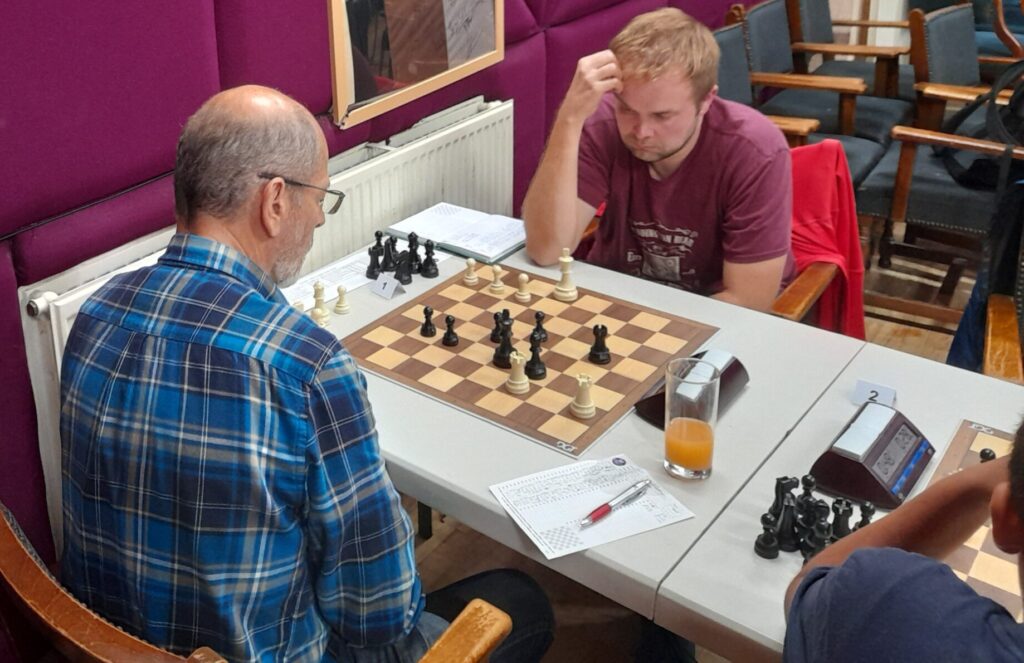 It is fair to say that this was not the optimum start to our 2023/24 season – a 4-0 whitewash at the hands of visitors Maidenhead C. But fair play to Maidenhead for bringing a strong team, and well done too for getting to the club in excellent time despite a long journey. The match actually started two minutes early, which is unheard of in the Thames Valley League. The Maidenhead captain, Yuri Krylov, said he was new to captaincy and that no one had told him how far it was from Maidenhead to Kingston. Such naivety.
Kingston junior William Lin on board 4 had a sharp encounter with Pierre Roy, who looked a more than capable player. Roy got the better of the tactical battle, and the two players retired to the garden of the pub for a friendly post-mortem, with William's father watching intently. "We know where we went wrong," he said as the analysis ended, which is surely the point both of junior chess and of this important training division.
On board 1, Colin Lyle essayed a French Defence against Krylov, but the result was far from joli for the Kingston player as Colin went the exchange down and the Maidenhead captain smoothly converted. Jaden Mistry on board 2 and Ergo Nobel, making his club debut on board 3, fought hard in games which went to the wire, but both eventually succumbed in tight rook endgames. Things can, to coin a phrase, only get better.
There was a tremendous attendance on the night by social players, including two who had come along in the wake of the opening of the concrete chess tables at the Fairfield recreation ground in central Kingston, and in an effort to lift the spirits after an opening-match drubbing here's an attempted arty picture of night-time chess in the incongruous beach huts in the garden of the Willoughby Arms. Enticing, don't you think?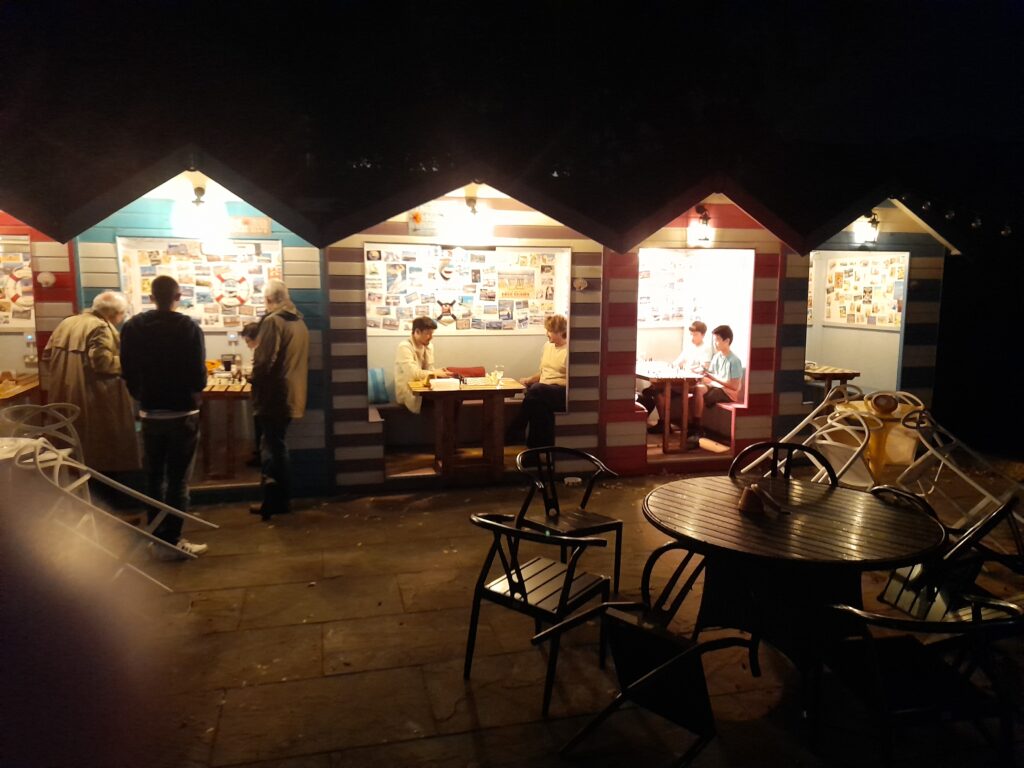 This week sees a hugely significant away match in the first round of the Alexander Cup against a strong Streatham team as Kingston start their defence of that coveted title, as well as the opening Lauder Trophy match against South Norwood (a tricky draw in both competitions). And next week we begin our Thames Valley division 1 title defence. There will be no hiding place in a tough eight-month campaign comprising more than 70 matches. Frankly, we feel exhausted just thinking about it. Back to the beach huts and roll on summer!
Stephen Moss