A touch of New York chess hustler style comes to Kingston with the hugely popular unveiling of three concrete chess tables at Fairfield in the town centre
The official opening of the Chess Corner at Kingston Fairfield took place on Thursday 28 September. The event was a great success, bringing together a large number of players young and old, chess club members and council officials. The three chess tables were sporting impressive chess sets provided for the occasion by Kingston Chess Club.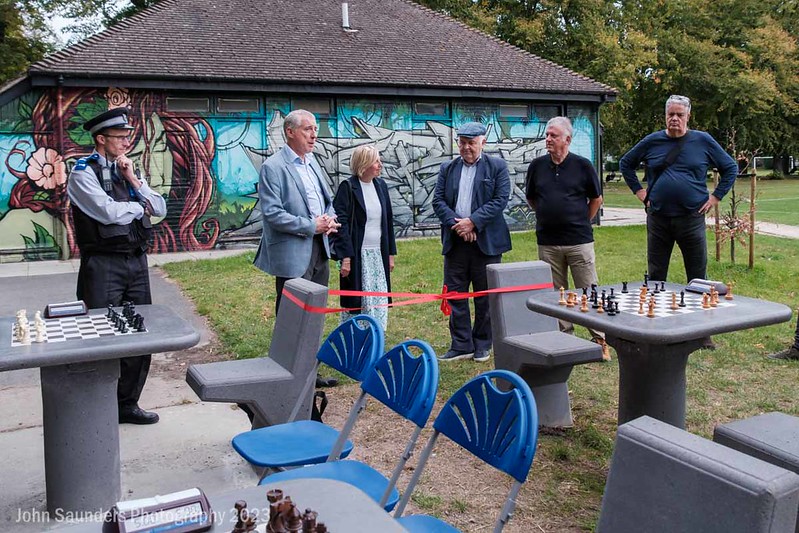 The opening formalities were led by John Sweeney, the local councillor for central Kingston, who had stepped in at the last moment to replace the chess project initiator Nicola Nardelli, another councillor from central Kingston, whose flight back to the UK was delayed. After a brief speech he handed over to John Foley, president of Kingston Chess Club, who thanked Kingston Council for funding this splendid project and hoped it would mark a resurgence of chess in the royal borough.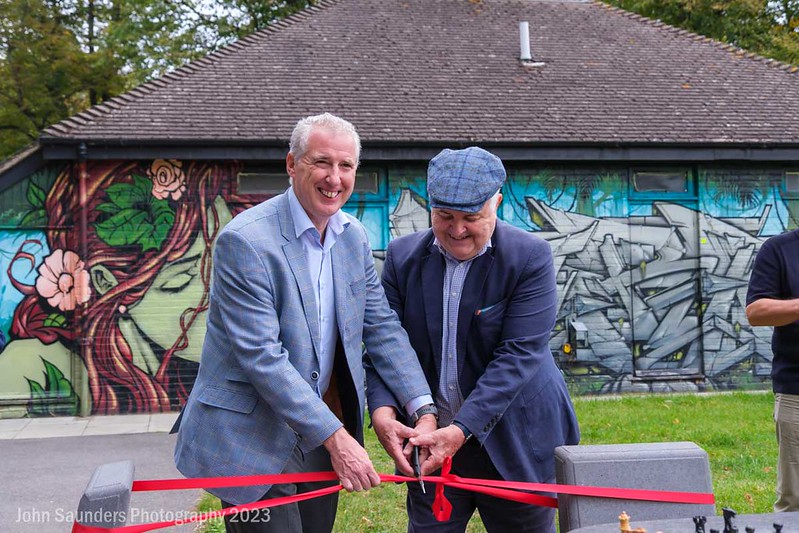 The ribbon was cut to the applause of the company present. The contingent of juniors who had waited patiently finally got their chance to play chess. The tables had been wiped down and the sets were ready for action. Soon everybody was playing chess, taking phone pics of the chess or just watching the action. Spectators were arriving continually throughout the afternoon into the evening. John Saunders, the noted chess journalist, who lives in Kingston, took some splendid photographs.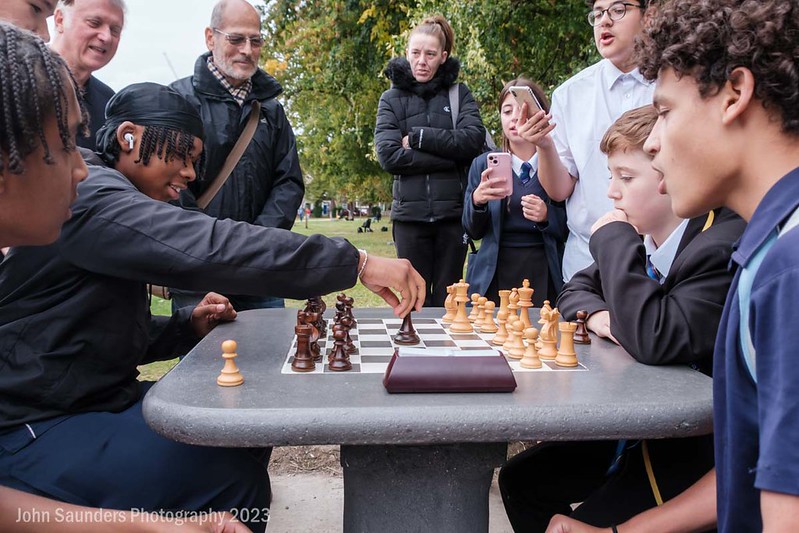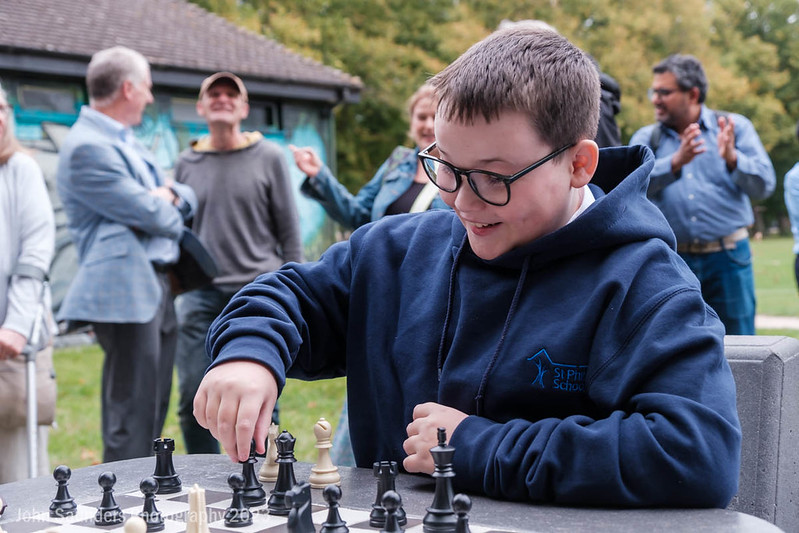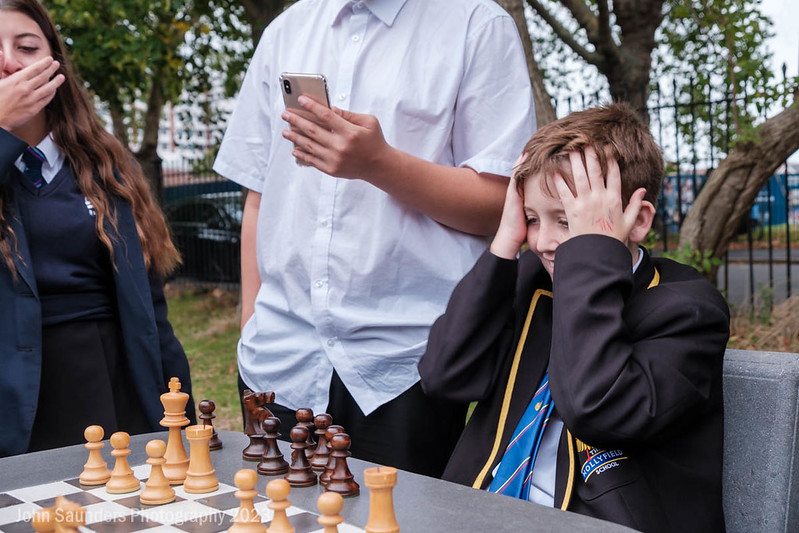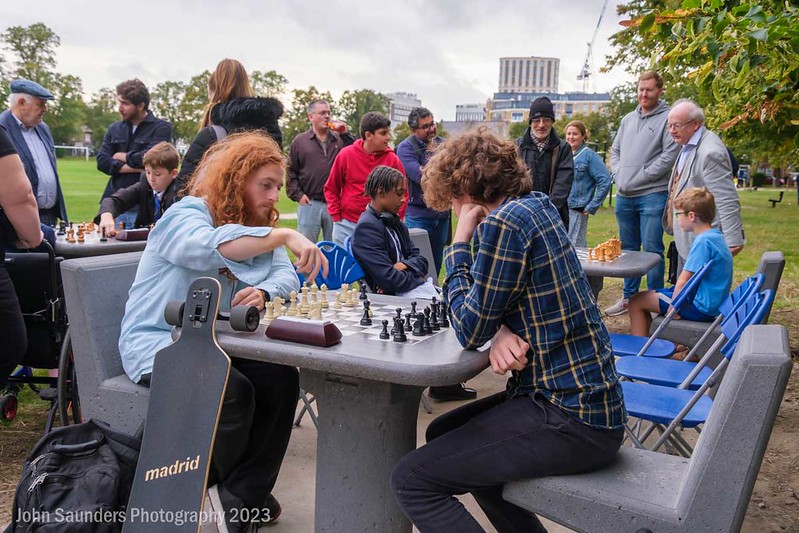 The photographs below were taken by Leila Raivio.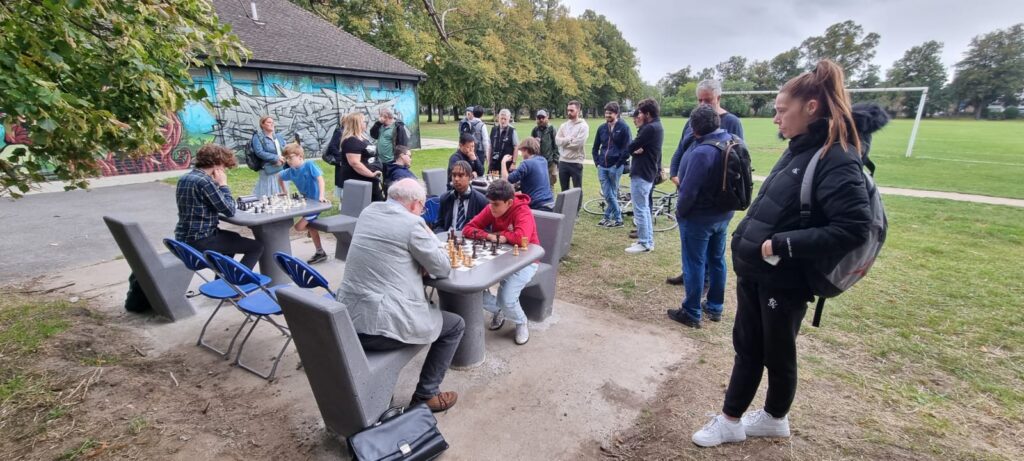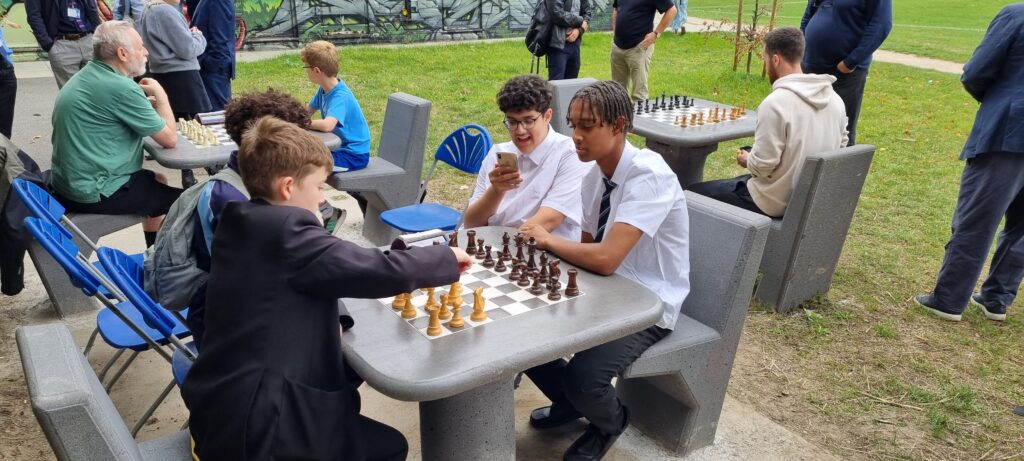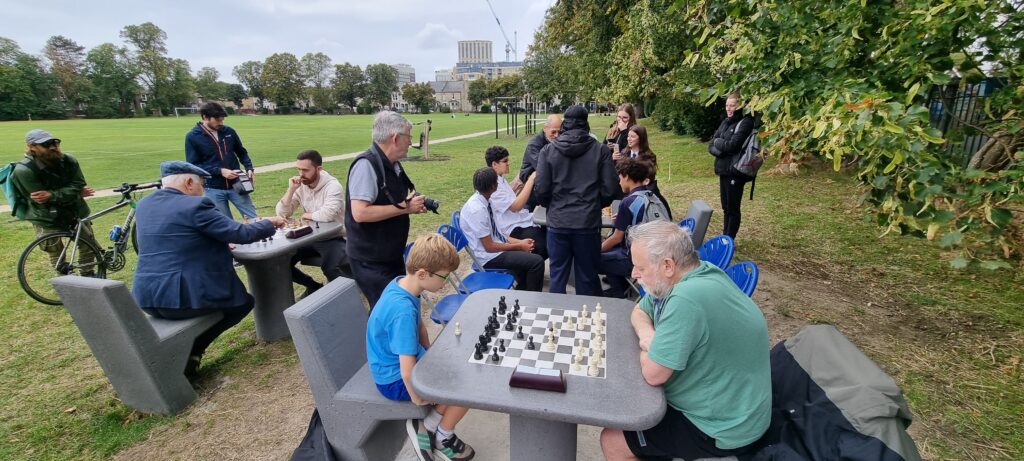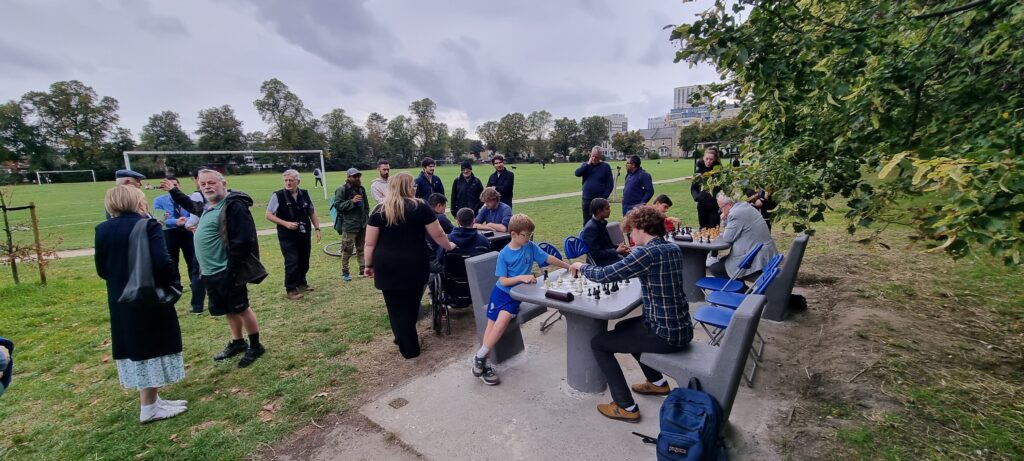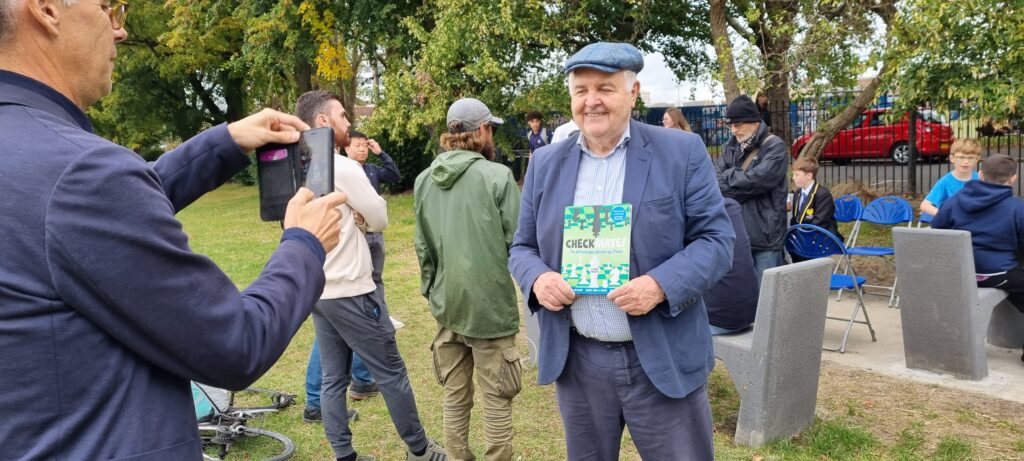 Several people came along who would like to pursue chess competitively – they were duly signed up by Kingston Chess Club. We were also delighted to meet two teachers from nearby Kingston Grammar School, whose pupils are likely to use the facility. Two chess players who had known each other at university in Moscow (!) 15 years ago discovered that they both lived in Kingston. The children present came from a wide variety of schools in and around Kingston.
After the event, several of the participants repaired to the Albion pub, where we commandeered two tables on which blitz chess was played with clocks through the evening.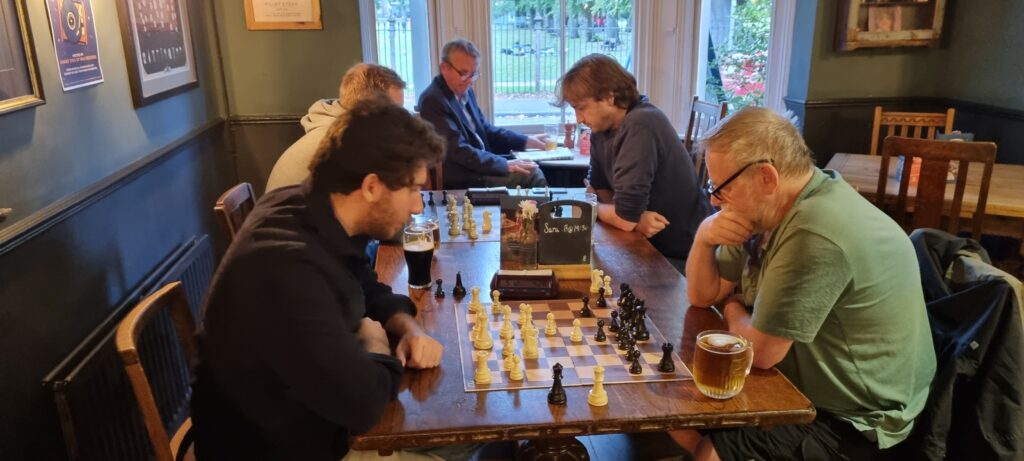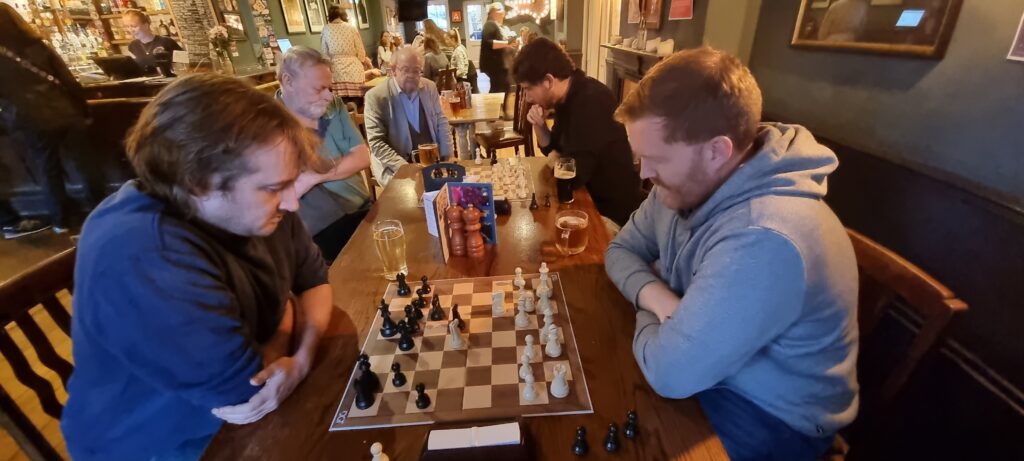 Anybody wishing to play on the tables in Chess Corner should bring their own sets. We are working on arrangements whereby sets can be borrowed from nearby Kingston Library or the Albion pub.
John Foley