Lauder Trophy final against South Norwood played at the neutral venue of Ashtead Peace Memorial Hall on 19 October 2021
Which of course is another way of saying we lost 4-2 in the final to South Norwood (well done to them and their canny captain David Howes). The fault was largely mine as captain, not least as I failed to explain the time control properly to Murugan Kanagasapay (playing on board 5 for Kingston). He didn't realise he was going to get an extra 20 minutes after the first hour and hurried through his moves as the initial control approached, blundering and eventually losing the game.
But there were no excuses really. Adam Nakar was furious with himself for failing to convert a wonderful attacking position on board 4; John Bussmann was outfoxed by Paul Dupré on board 2; Jon Eckert drew a sharp game on board 3; Greg Heath won nicely for Kingston on board 6; and honours were shared in the game on top board between Kingston's David Maycock and South Norwood's flagbearer Tariq Oozerally.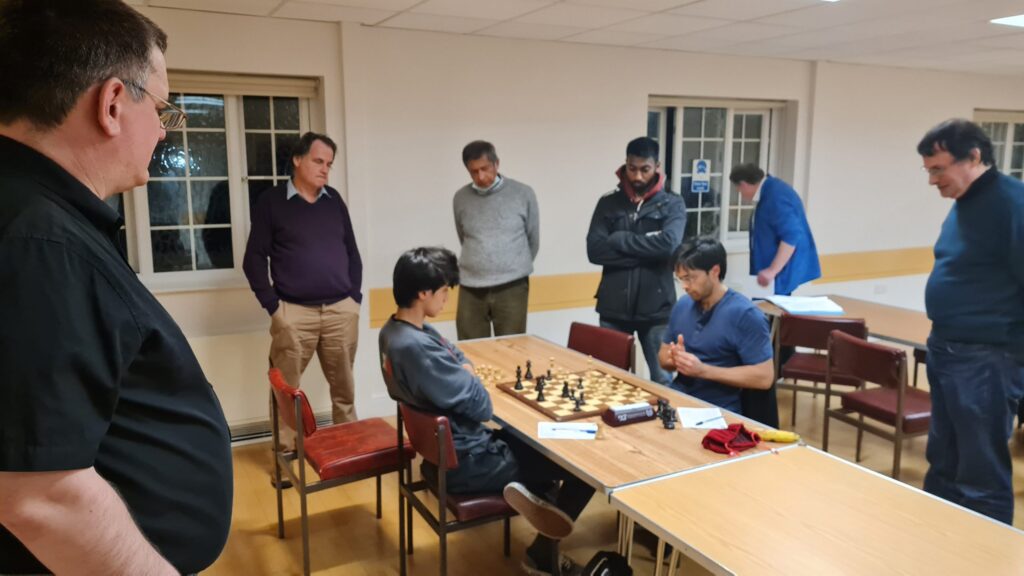 A good match, but Kingston's luck ran out after our somewhat fortuitous victory in the semi-final over Guildford. No time to mope, though. This was the conclusion of the Covid-paused 2019/20 Lauder Trophy; the 2020/21 tournament was lost completely; but in a week we begin our 2021/22 campaign. There hasn't even been time to sack the captain, despite protests among Kingston's loyal fan base and moves to engineer an injection of funds from a foreign oligarch to boost the team. I have vowed to stay on and turn things round – at least until I can secure a multimillion-pound payoff.
Stephen Moss, Kingston Lauder Trophy captain