Victories on the final Mayday bank holiday weekend against the three other strongest teams in division 3 West ensured CSC/Kingston 1 would be playing in the big league next year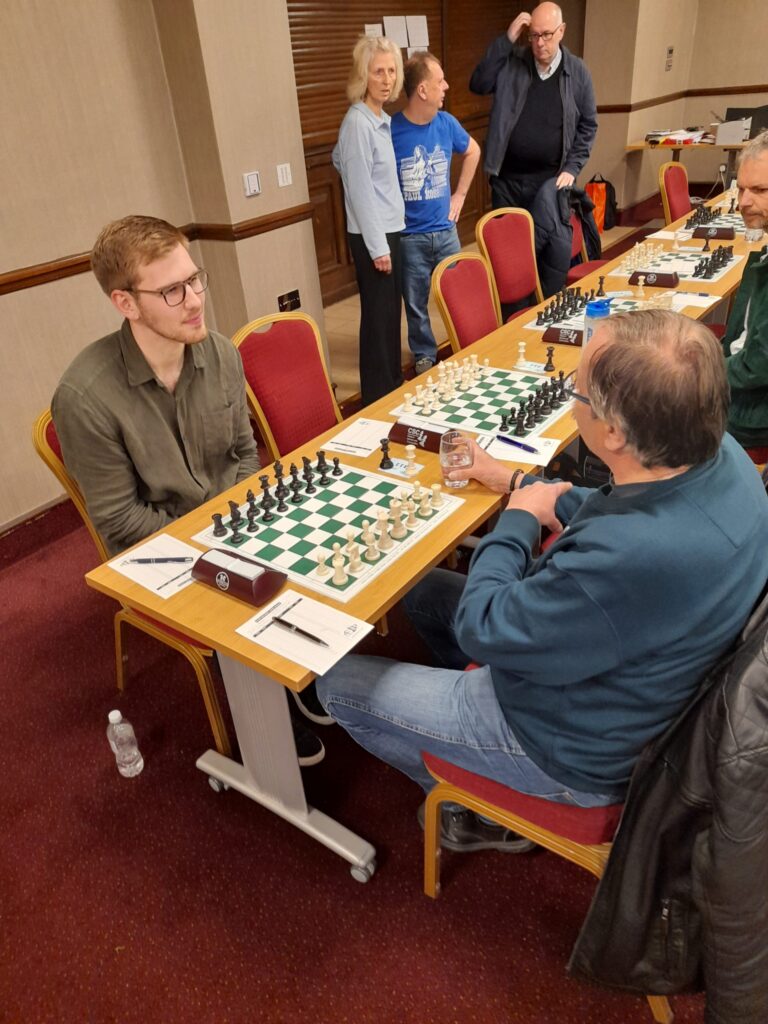 What an extraordinary weekend this was for CSC/Kingston, ably led by Kate and Charlie Cooke, who have built up a formidable (and just as important friendly and mutually supportive) stable of players. The first team, with Swedish star Martin Jogstad flying in from Germany to land 3/3 on top board, swept aside the three other top sides in division 3 West to win the title and ensure division 2 status next season. And the second team performed admirably to gain a highly creditable eighth place in the 35-team division 4 – important because the proposed slimming down of the 4NCL next season may mean a cull of some lower-placed teams.
CSC/Kingston 1 were only in division 3 West because another team had dropped out, allowing them to move up from division 4. They joined the party after missing the first weekend, where they would have met two of the lowest-rated teams in the division, and were allocated draws for those missed matches, in effect giving the other strong teams in the division a head start of two match points and up to half a dozen game points. But they proceeded to win their next nine matches – spread over four weekends – on the bounce to claim the title. A "commanding performance", as one observer noted.
On this final weekend, Chessable White Rose 3 were mercilessly swept aside 6-0 on Saturday. In fact, this was a rare occurrence of a team not even managing zero, as they were deducted a point for a default. West is Best 2 were then beaten 4-2 in a close match on Sunday – the key moment being a brilliancy by Tom Farrand on board 3 which turned a potential game loss into a victory as he marched a pawn home. And on Monday, though outrating CSC/Kingston on every board except 1, long-time league leaders and title favourites Warwickshire Select 1 were also beaten 4-2, with fine wins by Martin Jogstad on board 1 (despite the anxiety of having to catch an evening plane from Gatwick back to Germany) and by the immensely talented Ewan Wilson on board 6. An epic victory in the match to cap an epic season.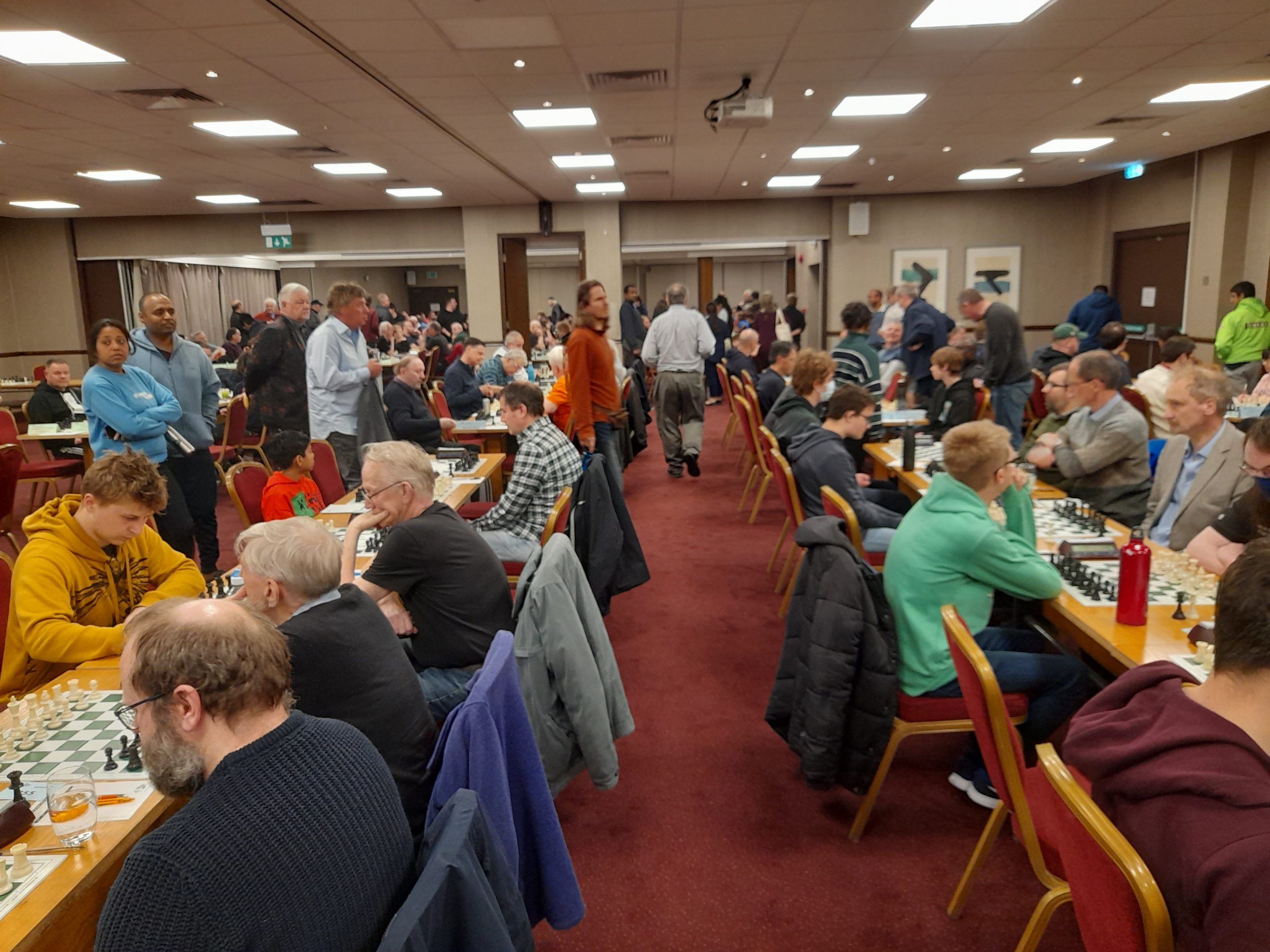 The second team also fought hard, going down 5-1 to a strong Poole Patzers side on Saturday, but bouncing back on Sunday to beat the very competitive and superbly coached She Plays To Win Lionesses team, and then being edged out 4-2 by the Masceteers on Monday. Special mention to Kingston president John Foley, who played for six and a half hours on the final day in an effort to squeeze out the win that would have drawn the match. As is often the way, overpressing in pursuit of a win meant he ended up losing the game, but it was a heroic and honourable effort – putting the needs of the team before his own interests. His game against the Masceteers' Patrick Duncan was the very last one to finish at the Warwick venue.
Much uncertainty surrounds next year's competition as the organisers search for potential venues and reassess the structure of the divisions. But this has been a memorable debut season for the CSC/Kingston partnership, and appearing in the rarefied atmosphere of division 2 next year is an enticing prospect. Thanks to Kate and Charlie for all they have done this year – the amount of admin, with travel, hotels and the hunting down of top-notch Indian restaurants, should never be underestimated – and thanks to all the players, who trekked to distant hotels beside anonymous motorway junctions, boldly confronted large and potentially enervating fried breakfasts, and despite everything performed brilliantly at the board.
Stephen Moss






Final table for Division 3 West
Final table for Division 4