Thames Valley League division 2 match played at St Luke's Community Hall, Maidenhead on 8 May 2023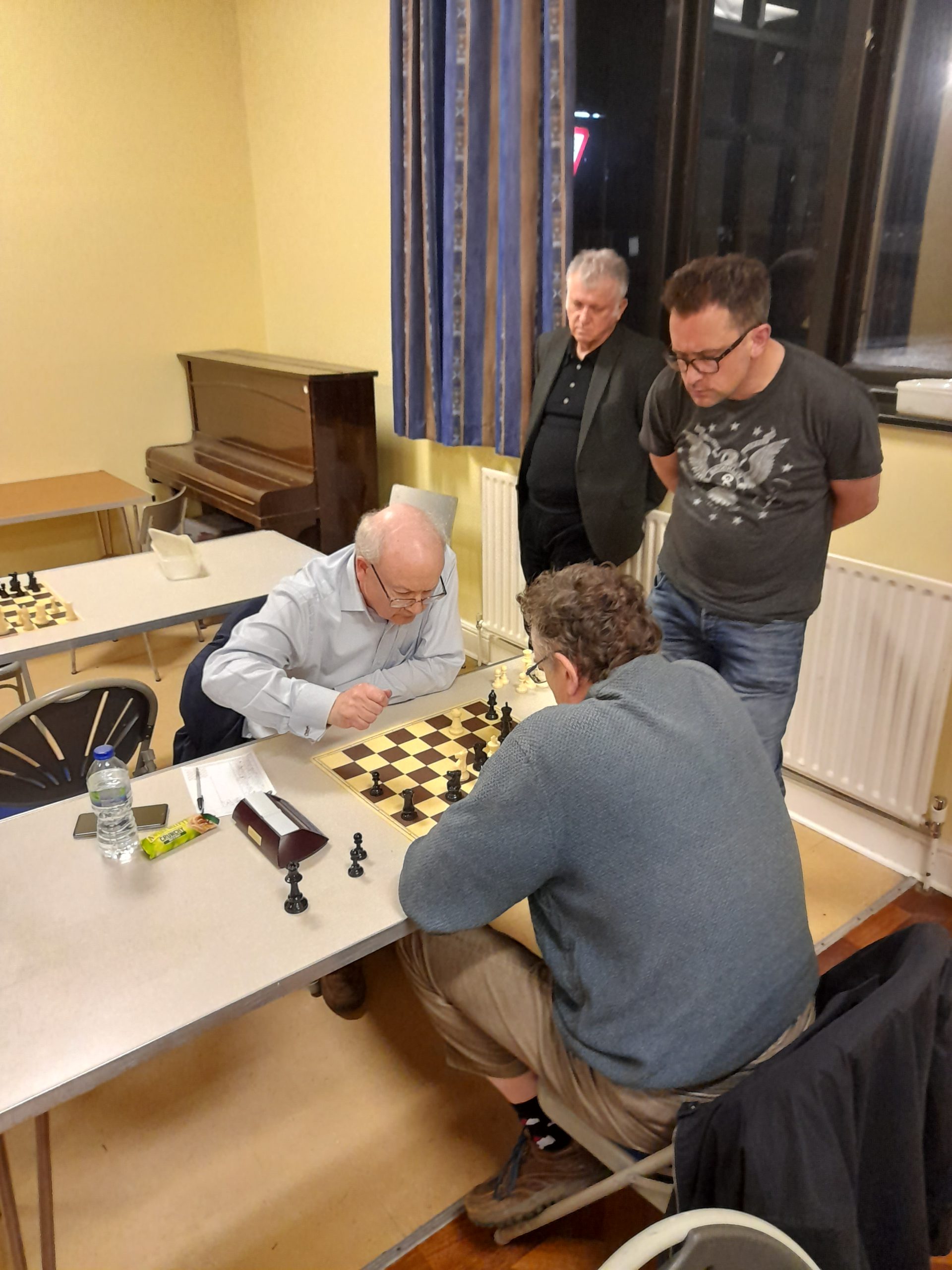 The worries are over. Kingston B ensured their survival in Thames Valley division 2 with a fine away draw against league leaders Maidenhead A. That means we are mathematically certain to stay up, with two games still to play – against Ealing B and Hounslow A. Congratulations to captain Gregor Smith and his team. At one point earlier in the year, survival looked very dicey, but the second part of the season has shown much-improved performances.
The match started badly for Kingston, with an early reverse for Charlie Cooke on board 6. His opponent's Danish Gambit worked beautifully in terms of opening lines of attack, and Charlie quickly had to give up a piece. He fought on for a while, but White kept the upper hand and allowed no real counterplay.
There was better news elsewhere. Julian Way played an excellent positional game to beat the talented Ukrainian junior Bohdan Terler; Alan Scrimgour drew with another highly rated junior, Soham Kumar (credit to Maidenhead for putting their young players on the high boards); and I was happy to get a draw with Black against a player rated 200 points above me.
Gregor Smith was outmanoeuvred in time trouble on board 5, leaving Peter Andrews having to win with Black on board 2 for us to get anything out of the match. This he did in spectacular fashion after a dramatic game in which both players went for the jugular. How can two such mild-mannered characters engage in such brutality over the board? This was the unusual position in which Peter, who had been playing on the increment for quite some time, delivered checkmate:
48… Nd5++ is the very satisfying coup de grâce, though as Peter points out Stockfish thinks Nd1++ is aesthetically more pleasing, perhaps because the black king is joining in the collective action, singlehandedly denying his rival monarch an escape square on f4. Either way, a lovely finish to a very satisfying game, and a great result for the team to get the draw that guaranteed division 2 safety.
Stephen Moss