Surrey League division 1 match played at the Willoughby Arms, Kingston on 17 October 2022
Well that was close! So close that with five games finishing virtually simultaneously at around 10.30pm it was not immediately clear which team had won. There was confusion over one result which we initially chalked down as a win and believed was enough to see us over the line, but it had gone the other way and everything hinged on Mike Healey v Neil Cannon on board 4. Healey, with Black, won and Kingston had the match by 4.5-3.5. Let's not run it this close every week guys.
Kingston were on paper the stronger team, but as their relieved captain David Rowson said after the match ratings don't tell the whole story and Wimbledon had brought a very experienced team to the Willoughby. I'd predicted a 6-2 win for Kingston. As usual I ended up looking very silly.
The initial results went Kingston's way, but not without alarms. Alan Scrimgour and Wimbledon's Stephen Carpenter drew on board 7 – an excellent result for Carpenter who was heavily outrated and playing Black. David Maycock won a wild game on board 1 against Russell Picot, who had seemed certain to prevail after smashing through on the kingside with his rook to launch what looked like a mating attack. But Maycock, playing on the increment, created complications, forced Picot's king into no man's land and set up his own mating net. It was classic kill or be killed, and Picot succumbed. An incredible game, an incredible win – and, as it turned out, the decisive reverse of the evening for Wimbledon.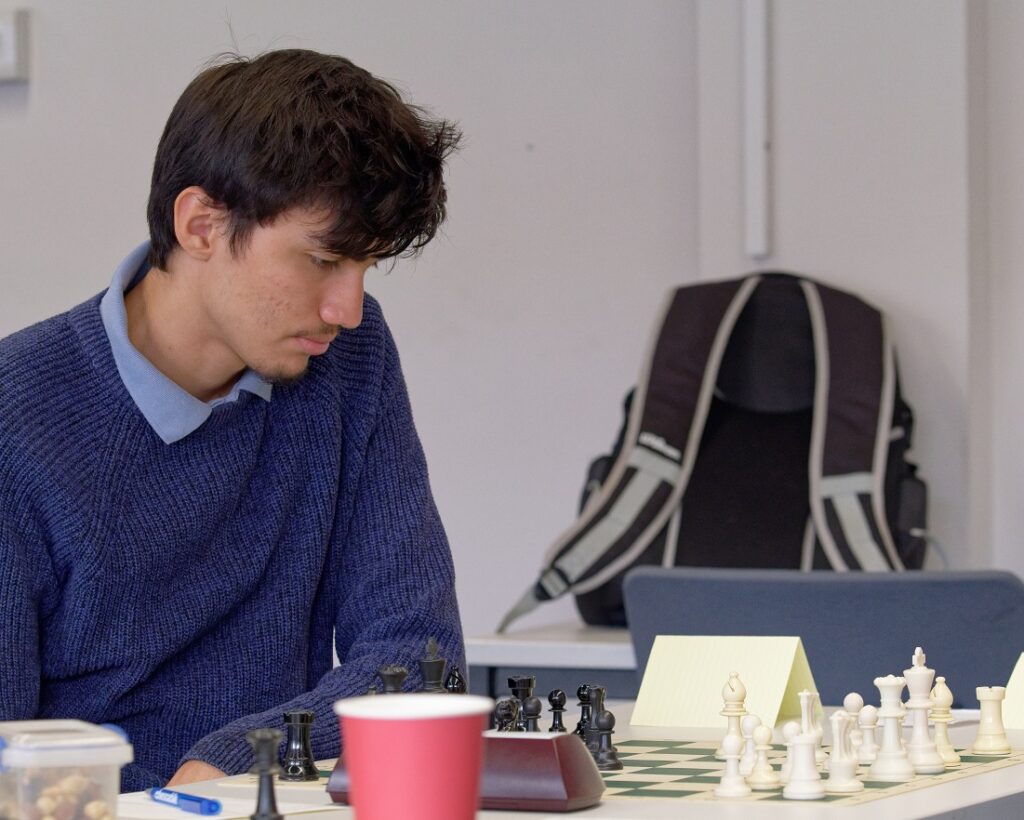 On board 2 Peter Lalić was up against another highly creative player, Jasper Tambini. Lalić essayed the Nimzowitsch Defence (1 e4 Nc6), and what followed was 21 moves of more or less controlled violence from both players. Tambini launched his kingside pawns up the board in an all-out assault; queens and knights became entangled in the centre; neither player bothered with anything as dull as castling. But when the smoke cleared it was Black's all-powerful centralised knight that was controlling affairs, and a tactical sequence meant Tambini was destined to lose his queen.
That made it 2.5-0.5 to Kingston, and I was feeling smug about my prediction. Rowson drew with Tony Hughes on board 6; Peter Andrews shared the points with Craig Fothergill on board 8. So far, so good. But then Wimbledon struck back with a win for the very strong junior Shahvez Ali against Silverio Abasolo, who was making his league debut for Kingston, on board 3. Ali won a pawn and had a well-placed bishop against marooned knight. Abasolo, an important addition to Kingston's strong first team, fought hard, but Ali is a cool customer and has great technique. A titled player in the making?
That made it 3.5-2.5: close but surely Vladimir Li was winning for Kingston against Mark Dubey (who also played the Nimzowitsch Defence, which is clearly on the rise) on board 5. He certainly felt so after the game and was disgusted by what happened, when in a time scramble he chose the wrong option and lost a piece. I tried to console a distraught Li with Nietzsche's handy old aphorism: "What doesn't kill you makes you stronger." Useful for anything except real – as opposed to metaphorical – death.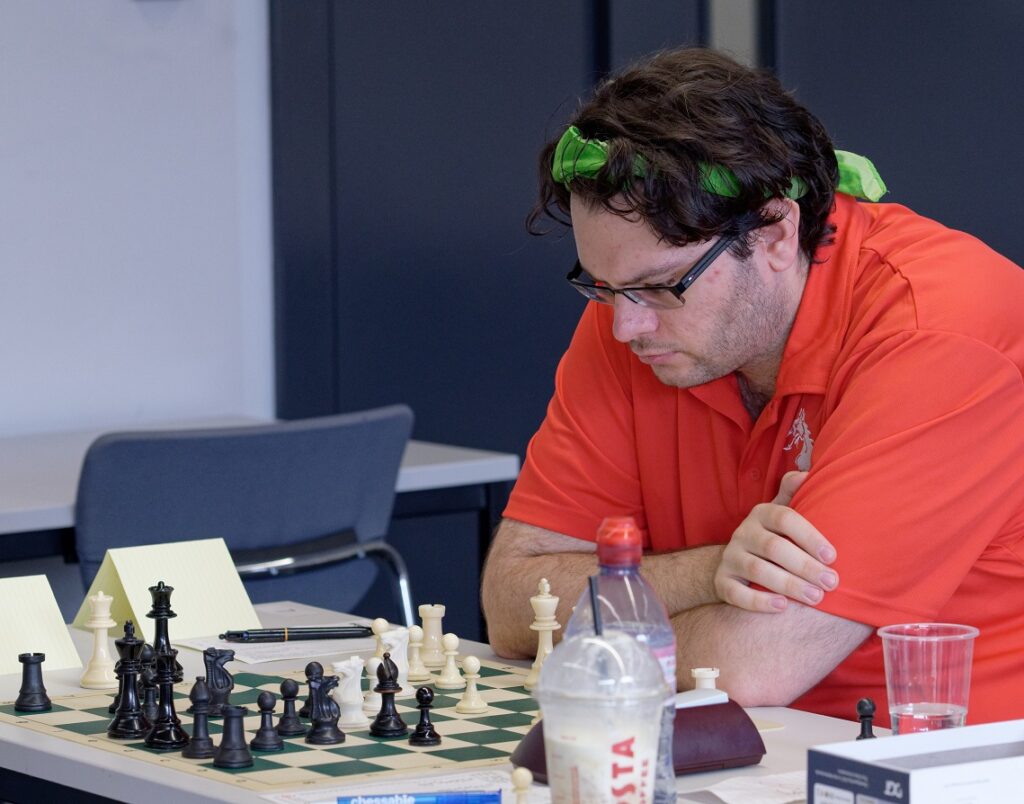 The scores were tied and now it was all down to Healey. Wimbledon's Cannon, with White, had the edge in the early part of the game, but no encounter with Healey is straightforward. The undergrowth became dense, the forest dark, both players got lost on several occasions, and there were blunders aplenty. But when some light emerged, Healey had a pawn on e2 and a rook about to move to d1 to complete the coronation. Cannon, faced with material wipe-out, resigned. Kingston had won, but the match could so easily have gone the other way and Wimbledon, who have not had an easy time over the past couple of seasons, could take plenty of consolation from the manner of their defeat, especially playing away. They remain a formidable force.
Stephen Moss