Silverio Abasolo scores 5.5/6 against a powerful field to win the second blitz tournament of the summer at the Willoughby Arms
The Kingston Blitz series continued with 21 players from Kingston, Surbiton and Richmond chess clubs congregating on Monday 17 July for six rounds of 7+3 blitz. A strong field was assembled, with seven players rated above 2000, plus a few dangerous juniors lurking for scalps.
It was one of those juniors – Kingston's fast-improving Jaden Mistry – who set the early pace, with impressive victories over 2000+ rated players Will Taylor and Julian Way. An impressive feat, all but wrapping up the giantkiller prize with four rounds to spare.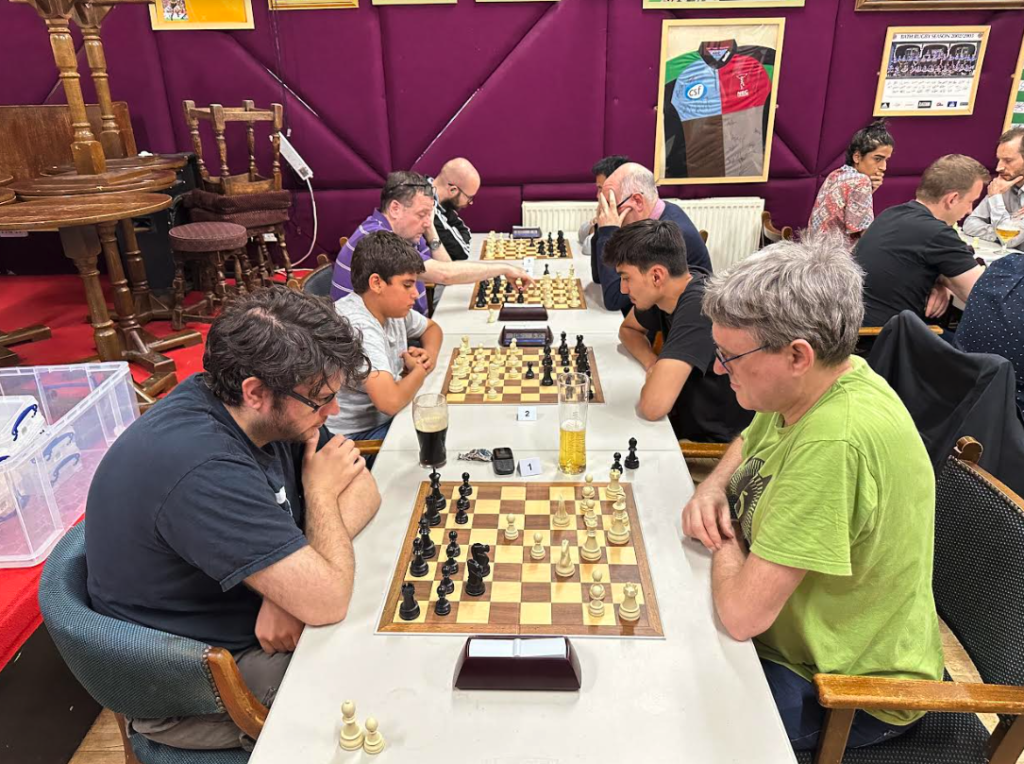 Round 3 saw the first clash of the titans, as Peter Lalić and Silverio Abasolo faced off in fierce fashion. With both down to their final three seconds, Silverio played at lightning pace, building his time back up to 30 seconds before managing to force his pawns to promotion to clinch the game.
Meanwhile, Mike Healey and David Maycock had successfully navigated the first three rounds with perfect scores and met on top board in round 4. Mike opened up his kingside, putting pressure on David's defences with rooks on a1 and b1 threatening from range, and eventually smashed through to pick up the exchange. Mike then began to force home his material advantage, grabbing pawns, but David, who never gives up, battled on and managed to fork Mike's rook and king, turning the tables and securing victory. "You always manage a swindle, David," chirped Peter Lalić.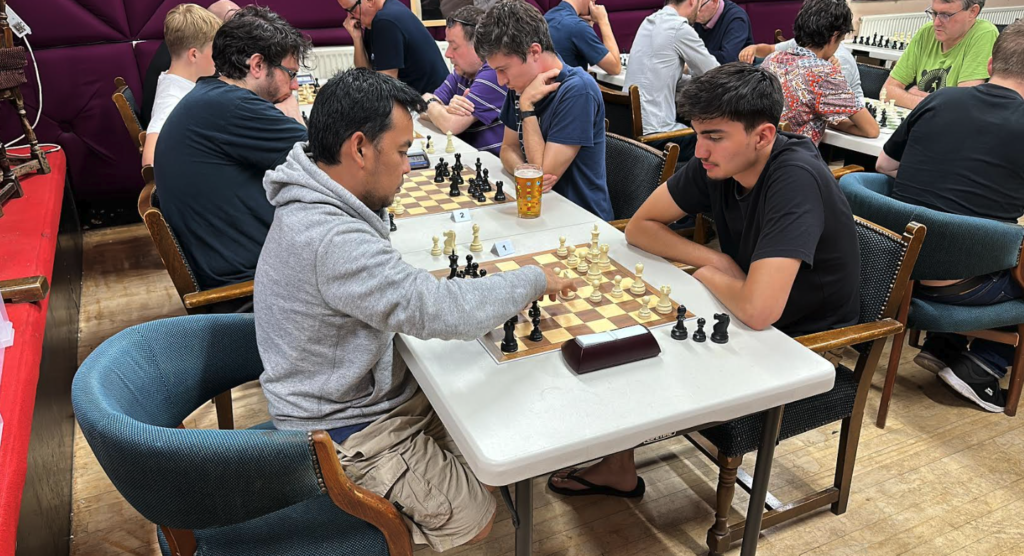 David (4/4) would now face Silverio (3.5/4) in what looked to be a fifth-round title decider, and it was Silverio, playing with the black pieces, who prevailed. In the final round, Silverio was up against Joseph Morrison, a talented Surbiton junior who put up another excellent Kingston Blitz performance, gaining his third consecutive U2000 grading prize. Something tells me he won't be eligible for this category for much longer. However, it was the impressive Abasolo who came out on top, winning the tournament with an unbeaten 5.5/6.
Prize winners
1st – Silverio Abasolo (5.5/6) (prize = £50)
2nd – David Maycock (5/6)
U2000 prize – Joseph Morrison (4/6)
U1600 prize – Jaden Mistry/Shaurya Handu (3/6)
Giantkiller prize – Jaden Mistry
Top 13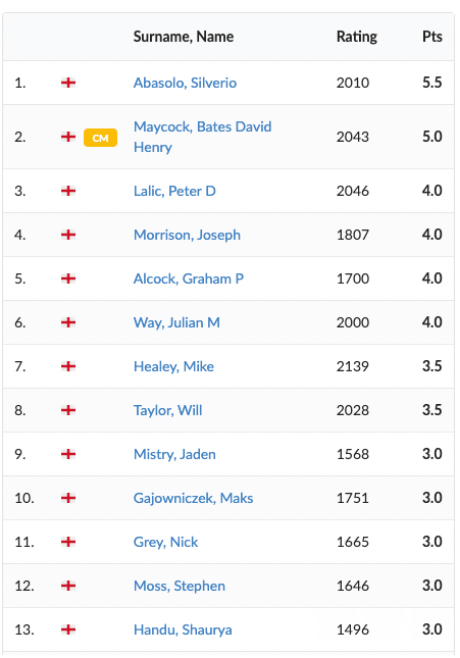 Report by Gregor Smith, Kingston Summer Blitz organiser