Reflections on Surrey v Essex, 11 December 2021, at Cheam Parochial Hall
John Foley
Counties were organising major events long before the British Chess Federation was formed. Winning the county championship was regarded as a pinnacle of chess achievement – especially if you were from Middlesex or Lancashire, the most prodigious victors. The continuing importance of counties in the structure of English chess is illustrated by their right to vote on the ECF Council, the national decision-making body for chess. Chess clubs do not get a vote. If a club wants to raise a matter at council, its county must first be persuaded.
There has been a slow, long-term decline in the importance of county matches. The number of participating counties and the number of players per team has declined. The rise of the popular 4NCL weekend format has perhaps been a major factor. However, county chess still has its supporters who are prepared to turn out several Saturdays each year to show loyalty to their geographical locality. In a global age, many people prefer to identify with traditional ways to bind people together. Most sports tend to be organised regionally according to the county concept. In fact, I still support Middlesex for cricket because I grew up there.
Surrey has county teams at a variety of strength levels – open, under-180, under-160, under-140, under-120, under-100 (in old money) – so there is an opportunity for all club players to play in a representative match. This can be a memorable way to make one's entry into the world of competitive chess. The matches are organised by the Southern Counties Chess Union.
There is stiff competition among the home counties around London. Middlesex, Essex, Kent and Surrey slug it out to reach the ECF finals stage, where they play victors from other chess unions. Usually, the county champions come from one of the two great conurbations around London and Manchester, but occasionally a smaller county snatches victory, especially in the grading-limited competitions. For example, Staffordshire are the reigning under-100 champions.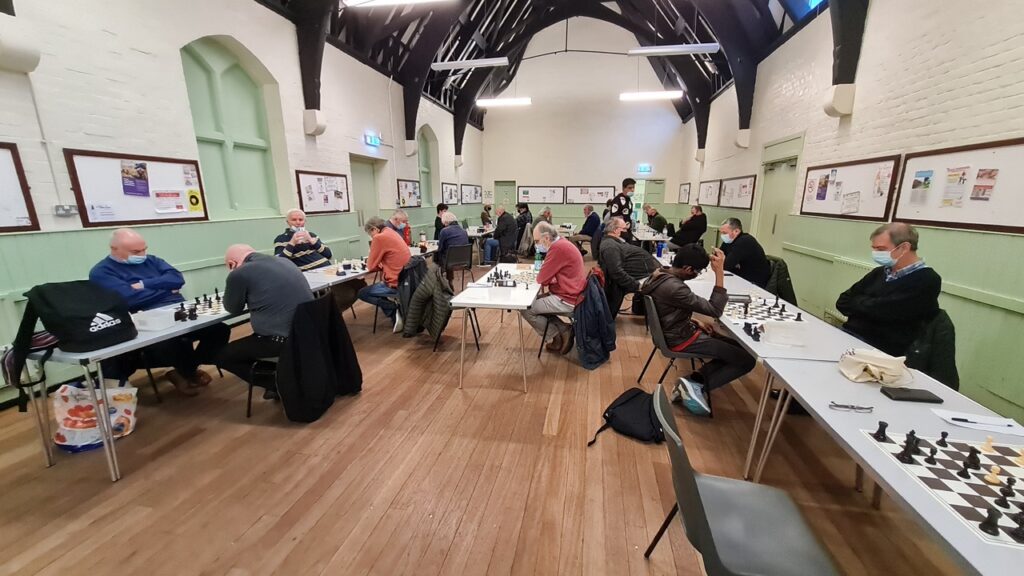 I played the game below on board 1 for Surrey in the under-2050 match against Essex last Saturday. I managed a victory, though the match overall was drawn 8-8. The counties are not active on social media, so you will need to consult the Results to find out whether Surrey make it to finals.