The new CSC/Kingston team win four matches out of four at their opening 4NCL weekend, with the first team recording perfect 6-0, 6-0 victories
Kingston has long pondered entering a team in the over-the-board 4NCL (we actually won the online version in 2020), but the distance to venues and the fact that quite a number of Kingston players were already attached to other teams were disincentives. This season we finally plucked up the courage to do it and found an imaginative way to make it work – forging an alliance with the well-established Chess in Schools and Communities (CSC) squad and running joint teams, expertly marshalled by Kate and Charlie Cooke (who has joined the Kingston club) and playing under the banner of CSC/Kingston.
There has long been a connection between the two organisations: Kingston president John Foley captained the inaugural CSC team; club chair Alan Scrimgour is a first-team stalwart; Jon Eckert and Nick Grey are second-team regulars; Martin Jogstad, Max Selemir, Hayden Holden and I have now joined the ranks, and we hope that over time more Kingston players will sign up, joining the 20 or so players on the Cookes' squad list. CSC ran three teams before the pandemic. Currently, it has two, but the intention is to revert to (at least) three as the squad grows.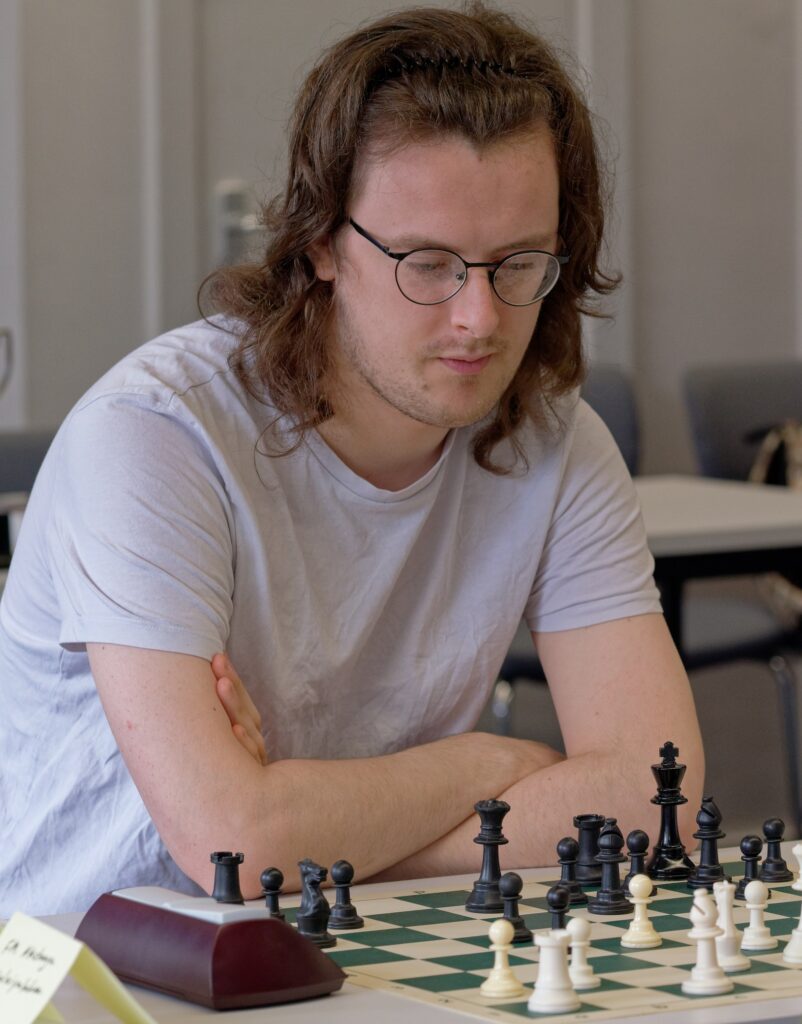 The opening weekend – played on Saturday 5 and Sunday 6 November at the Mercure Court Hotel in Daventry – for the newly minted CSC/Kingston outfit could not have gone better. CSC/Kingston 1 won both its matches, against War and Piece B on Saturday and Anglian Avengers 2 on Sunday, by a perfect score of 6-0.
This was the only weekend CSC/Kingston 1 will play in division 4, as it has been awarded a berth vacated by another team in division 3 (west) for the remainder of the season (the competition comprises 11 rounds over five weekends and concludes on 1 May). Given the strength of CSC/Kingston 1, with FM Martin Jogstad, Peter Finn (whose Fide rating is 2175) and plenty of other very strong players to back them up, this is a very positive move for the team, which should be able to hold its own in division 3 and might even start eyeing the rarefied heights of division 2 if things go well and the leading players make themselves available for winter treks to distant hotels at the edge of motorway junctions.
The second team also won both its matches, though admittedly given the rating disparities with our opponents this was to be expected. It was, however, far from plain sailing. On Saturday, we beat Crowthorne B 4-2, but on board one Crowthorne's Harvey Duckers downed the experienced Giampiero Amato, who was rated more than 100 points above him. Daniel Shek also defended well to earn a draw against CSC/Kingston's Charlie Cooke, and Jon Eckert had to work hard in a long rook-and-pawn endgame to hold out against Crowthorne's Shree Rao.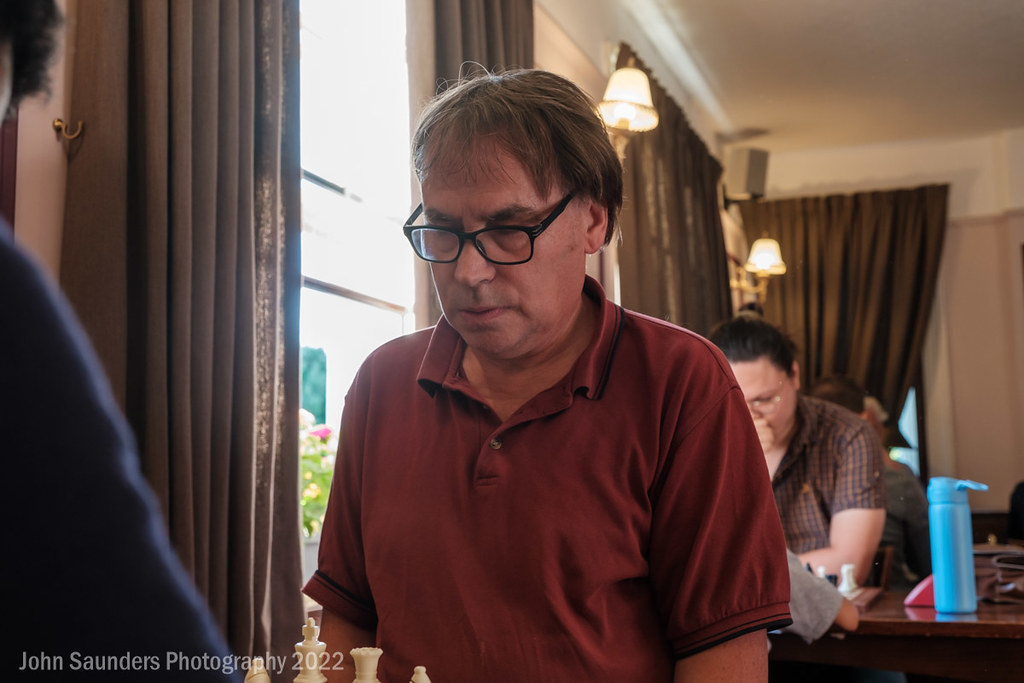 The following day, CSC/Kingston 2 beat She Plays to Win Uni by 4.5 to 1.5, with wins for Amato, Max Selemir, Charlie Cooke and your correspondent. Eckert, despite being exhausted after spending most of the weekend driving up and down the M1, defended expertly to draw another long rook-and-pawn endgame in which his youthful opponent was pushing for a win.
A tremendous first weekend for Kingston in the 4NCL that bodes well for the club's future in the competition. We would like to thank CSC for allowing us to be partners in their excellent and ambitious team, and pay tribute to the tireless organisational work of Kate and Charlie Cooke. From personal experience, I know how tough it is to get six or seven chess players from Kingston to Ealing or Hounslow vaguely on time, so to get a dozen or more bodies to the middle of England 11 times a season does not even bear thinking about. Organising the Normandy Landings must have been more straightforward.
Stephen Moss