Surrey League division 5 (Minor Trophy) match played at the Willoughby Arms, Kingston on 6 November 20
Kingston 4, the additional Surrey league team we are fielding this season, is designed to help blood new talent, and it was great to see three juniors making up half of the team as a strong Dorking second team came to visit. Kingston went 1-0 up when board 3 was defaulted – Dorking's captain unfortunately couldn't find the Willoughby Arms. In his defence, it can be a little tricky: hidden away in a maze of identical-looking streets in north Kingston.
Sean Tay, playing on board 1 for Kingston, tried a knight sacrifice in order to open up a path to White's king, but his opponent managed to find an escape route and expertly saw out the piece advantage to tie the match at 1-1. Ed Mospan, who has made a welcome return to the club this season, won an excellent attacking game on board 2. He advanced his queenside pawns early, eventually managing to break through and clinching a great win against his higher-rated opponent to make it 2-1 to Kingston.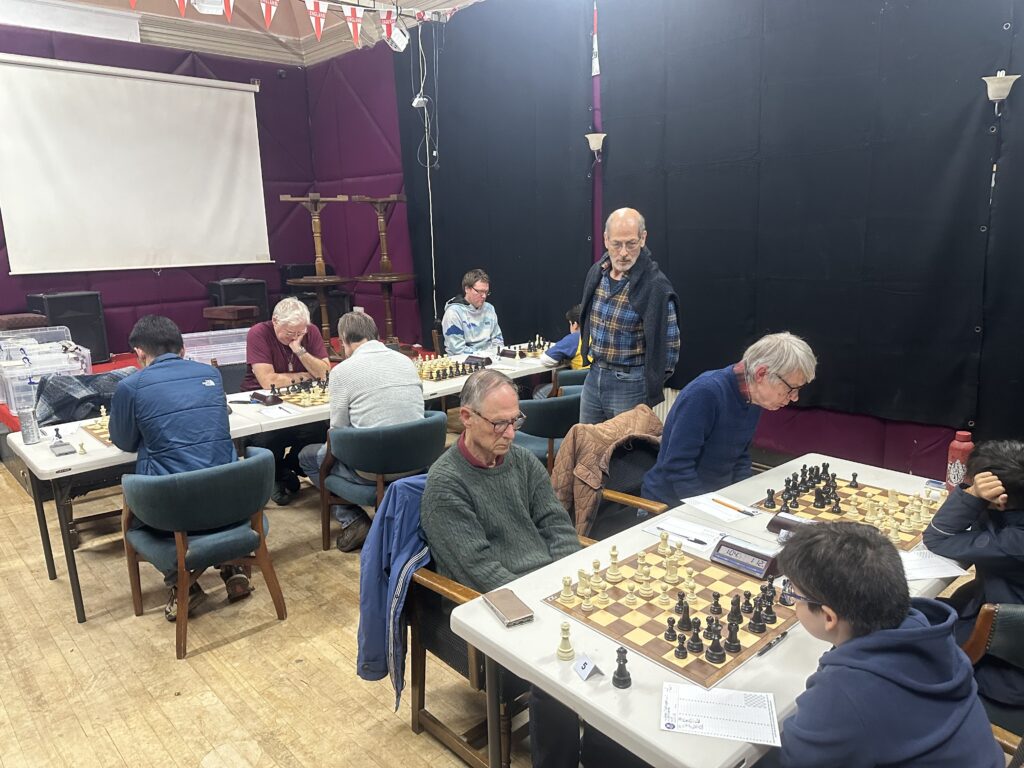 Normally, it's the juniors' games which finish first, but here Kingston's youngsters were playing with poise and patience. Ethan Bogerd, making his club debut, went a piece down against the experienced Peter Lawrence, but had compensation thanks to a passed pawn on the flank that he managed to advance quickly. Ethan put his opponent under immense pressure, bringing all his pieces into the attack, but Peter held his nerve and defended resolutely, managing to swap off and consolidate, eventually making the piece advantage tell and levelling the match.
Jaden Mistry, whose chess has progressed rapidly since making his Kingston debut last season, was playing excellently on board 4, carefully advancing his queenside pawns and maintaining a small advantage. But his opponent managed to halt their progress with a well-placed knight, and, while Jaden nimbly switched his attack to the kingside, his opponent was just in time to promote while also stopping Jaden's pawn, which had reached the seventh rank. That win gave Dorking a 3-2 lead.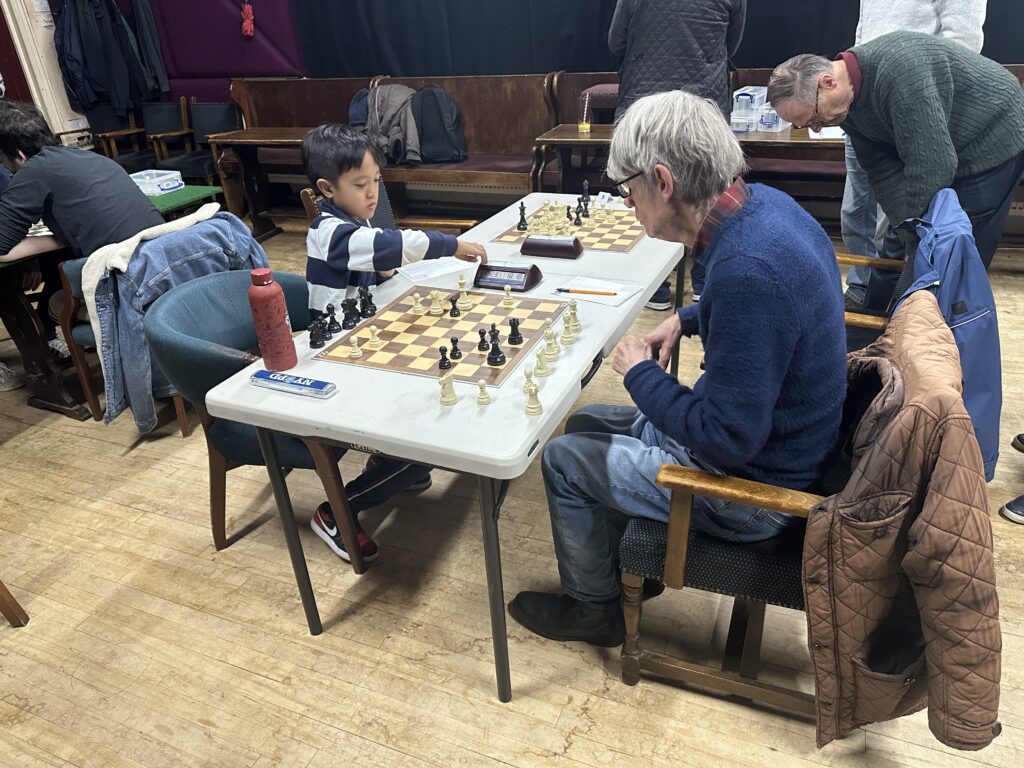 The final game saw young William Lin on board 6, grinding out a rook-and-four-pawns endgame. Completely unfazed by the occasion, the match score and the crowd of onlookers, William played confidently and precisely, creating a passed pawn on the flank and marching his king up the board to offer support. His opponent, in contrast, played too passively, with his king and pawns out of the game, leaving his rook to do all the defending.
William was able to force an exchange of rooks and promote his pawn, securing a 3-3 draw in the match. An excellent performance from the youngster, who after the game remarked that he was more excited to be up way past his bedtime than with his crucial victory. Oh to be young!
Gregor Smith