Middlesex v Surrey under 2050 county match (board 1) played at All Saints Church, Child's Hill, London NW2 on 14 October 2023
This was the opening county match of the season. The four home counties (Middlesex, Essex, Kent, Surrey) scrap it out to see who progresses to the national finals later in the season where they invariably play strong teams from Lancashire and Yorkshire in a remote Midlands location. The home team usually has a strong advantage in getting all their 16 players out. With our weaker team, the pressure was on me to perform.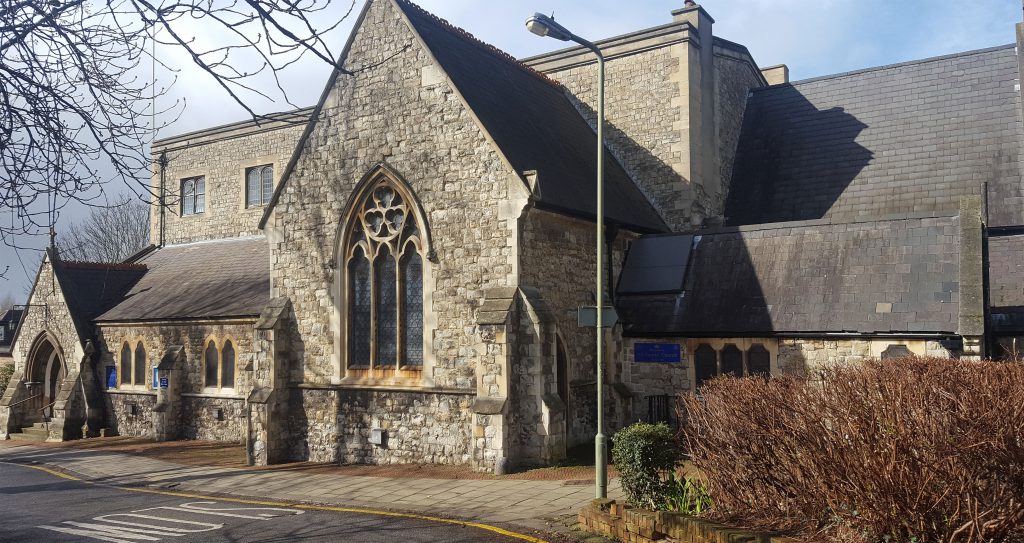 Previously, we had played in the adjacent community hall of All Saints church. This time we played in the nave of the church itself. The setting was lovely except there was only one toilet in the vestry for 64 players (the under 1650 team was also playing), which was literally inconvenient. This gave me every incentive to finish my game early.
Surrey lost 10- 4. Match card