Chess and games camp for 7 to 11-year-olds from 18-21 December at Holy Cross Prep School, Kingston upon Thames KT2 7NU
John Foley
Following the successful summer chess camp which the children enjoyed, parents asked if I could run a camp to coincide with the Christmas holidays. Happy to oblige, the camp will run at a local Kingston School.
Update: the Camp will be running a week later than originally advertised because many schools would not yet have broken up if we had adhered to the original date.
The camp is for any child who enjoys playing board games. Prior knowledge of chess is not required. The event comprises lectures and demonstrations on various games such as draughts, halma and chess. We have a compendium of 36 instructional games. The children practise the games against other children and the instructors. There are some fun puzzles and maths-related activities.
The children who attend will obtain more confidence in playing games and will have spent an enjoyable few days in a friendly environment.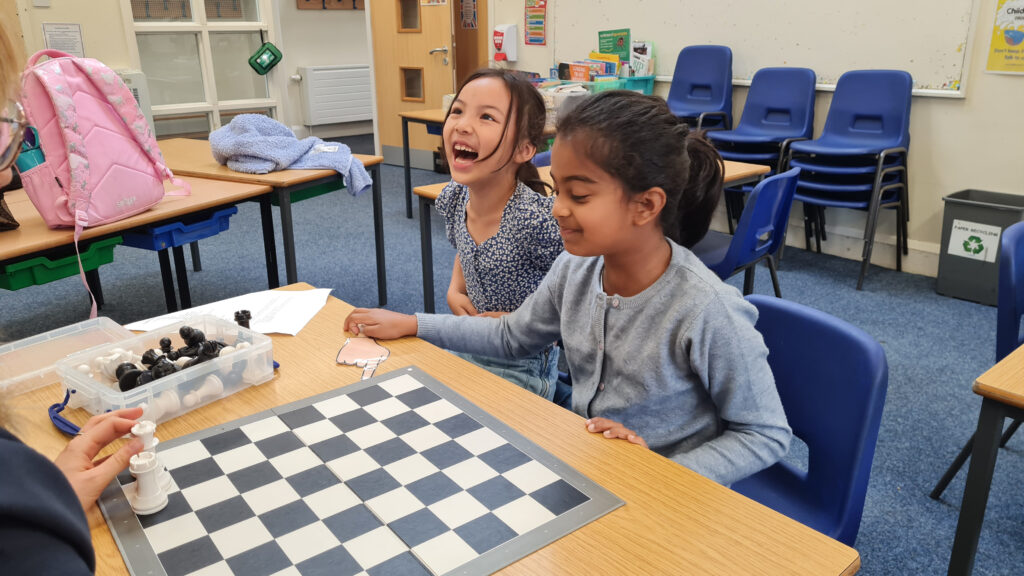 This is not a chess training event. It is an event to delight and inspire children who enjoy games and like having their brain stretched.
To register or find out more.