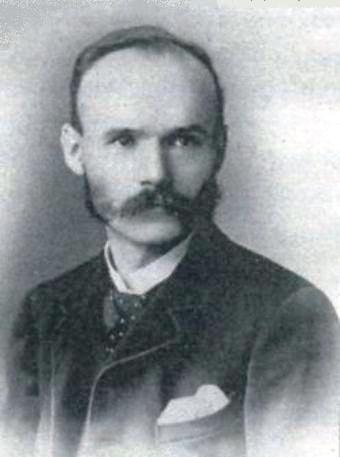 One of the strongest players ever to be a member of the club was Joseph Henry Blake, who was born on 3 February 1859 in Farnborough. He played in the famous North v South match in 1892. The Surrey Comet for 14 October 1922 reported that he had won the club KO tournament and had just given a simultaneous display (won 15, drew 1, lost 6) against 22 players of the Thames Valley Chess Club (which had amalgamated with Kingston Chess Club in 1914).
Blake was British correspondence champion in 1922 and also finished equal first in the British championship of 1909 but lost the play-off to Henry Atkins. At Hastings, he scored wins against Fred Yates and Edgard Colle and drew with Géza Maróczy. These games were played in the early 1920s when he was already in his sixties, but he went on to win the Kingston Club Championship 20 years later – in 1942, 1944, 1945, 1946, 1948 and 1949 (the last, amazingly, at the age of 90!). He died in Kingston in 1951.
Blake's book, Endings for Beginners, was published in 1901. It is now available as an ebook from chesscentral. There is an article about him on wikipedia. There is a magnificent king hunt attributed to Joseph Blake in 1891 (see chessgames) which has been lauded in chess anthologies, but chess historians have cast doubt on whether it was correctly attributed.